The Music Center in Los Angeles commissioned NetKruzer to create 8 musical seats with lights and bells.
Sound design by Ed Barguiarena
Lighting by Luc Hediger
For New Years Eve 2014, 4 seats were placed outside of the Dorothy Chandler Pavilion. They controlled the column lights as well as remote speakers and bells in the seats.
On January 29th, 2015 the project was on display at the Walt Disney Concert Hall. This time, we did not have external speakers, instead had wireless headsets. The people on the chairs controlled the lights and sounds. (Sorry for the shaky camera work, I had a wireless headset next to the camera so you could hear what they hear.)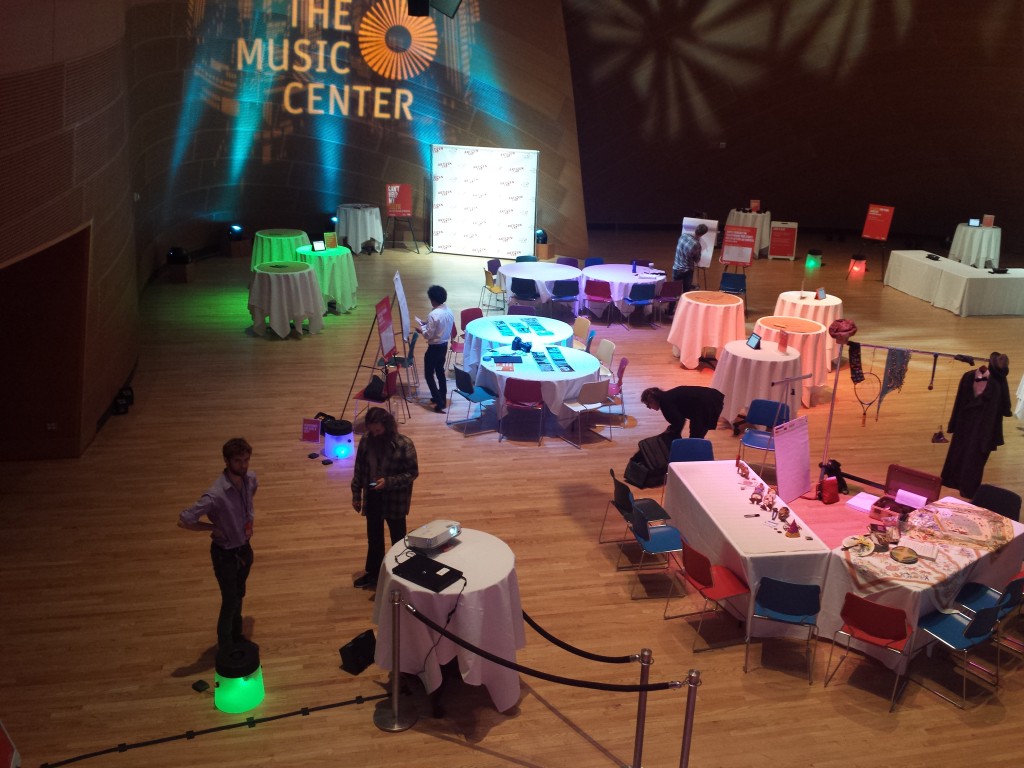 Event was sponsored by #ArtizenLab